AMR Websites
Here i display the different pieces of work i have produced for various companies. Please follow the link above the images, which will take you to the relevant website i have created. Everything you can see within the upcoming images/websites have been solely created by me. This includes page construction/layout/design/development/logos and any banners that are visible.
GAMES CONNECTION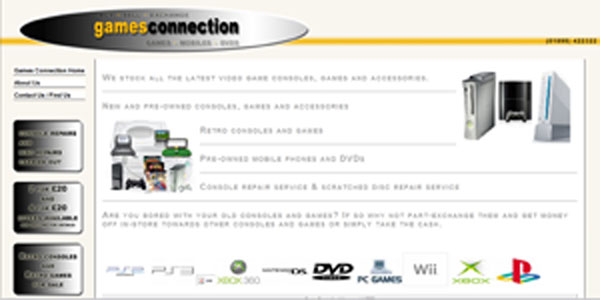 Games Connection Ltd

Games connection was a fun project for me to design, as i enjoy playing computer games and PC games myself. The owner of this company wanted a simple website to be built, to showcase what the company offers. I was asked to include a 3 page micro-site which showcased a home page, an "about us" page and a page where people could go to obtain directions and contact details. The end product can be seen by visiting the above link (opens in a new window).